How do I view activities from a previous Coaching Cycle?
To find out more about how you can use Coaching Cycles in TeachBoost to enhance your workflows, check out our full Guide to Coaching Cycles.
After completing a cycle with your coachee, you have the ability to refer back to this and locate activities connected to that specific cycle at any time! To do so, navigate to your team member's Profile and use the Filters feature at the top of the page.

A list of profile filtering options will appear on the right-hand side and you should then select the field under Cycles, which contains "All" by default. A chronological list of current and past cycles by time frame will be displayed in a drop-down menu. Click on the cycle(s) you would like to view to include them in the team member's timeline.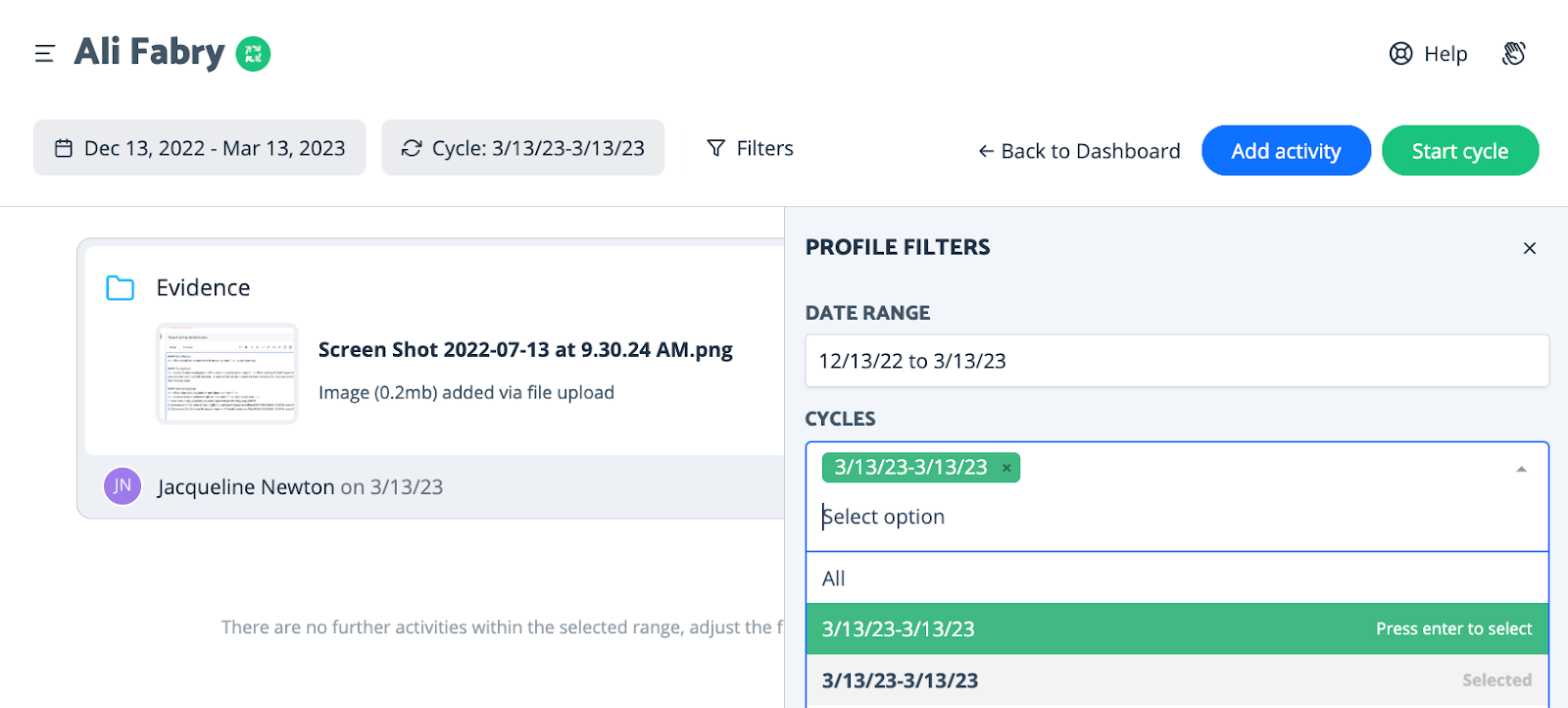 Once finished, you can open the filters feature again and remove the cycles by clicking on the "X" next to the date(s) or simply select the Reset Filters button at the bottom.
Was this article helpful?
0 out of 0 found this helpful