How do I find my open Action Steps?
If you've already created an action step for your coachee, you can refer back to this at any time!
Currently, there are two methods to locate your open action steps. The first way to view this is within a coachee's profile page. You'll want to adjust the filter on your Dashboard to sort by 'Coaching Status'.

Note: This will sort your dashboard by teachers who are in a coaching cycle (and therefore might have open action steps) in comparison to those who aren't yet in a cycle.
Then from your Coaching Team list, you'll want to click on their name, which will open up the respective teacher's profile. On the right-hand side of the profile page, there will be a panel that has information on any open action steps.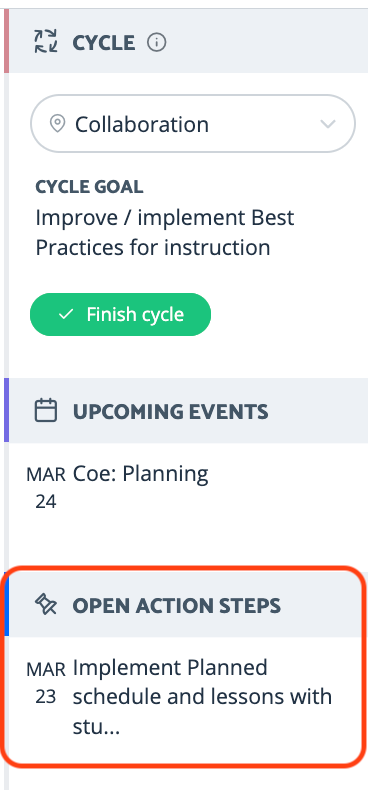 A secondary way to view your open action steps would be to download the Coaching Log Export found in the Reports tab of the app.
Once downloaded, you can filter the spreadsheet by 'Activity', then 'action-step', and see relevant information such as the date it was created, the description, and the date it is completed.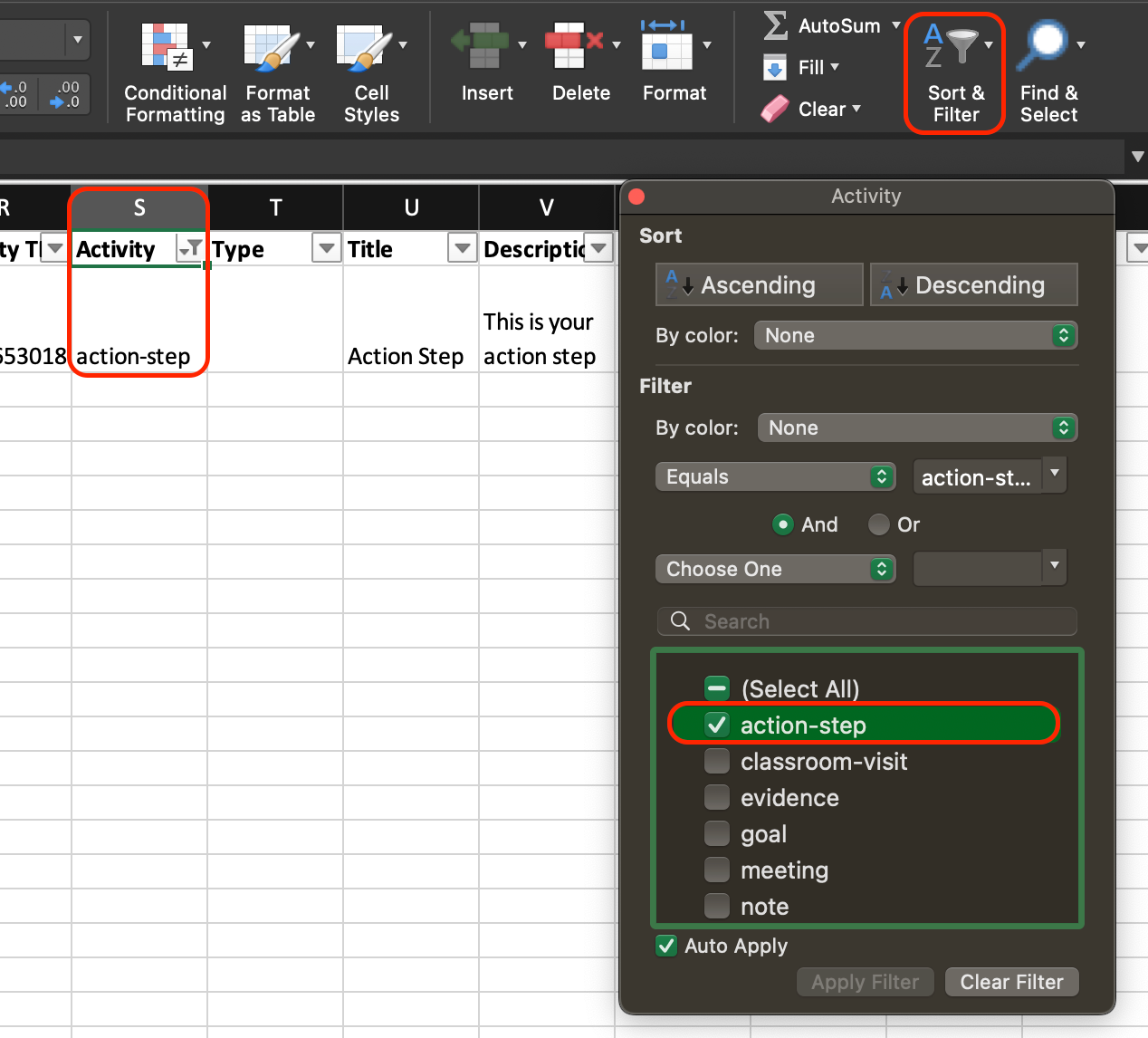 Was this article helpful?
0 out of 0 found this helpful