You may want to print your event notes to facilitate easier information-sharing with your coachees or to refer to in contexts away from your computer. You can do this directly from your Activity Event page by selecting the printer icon in the top-right corner of the notes editor.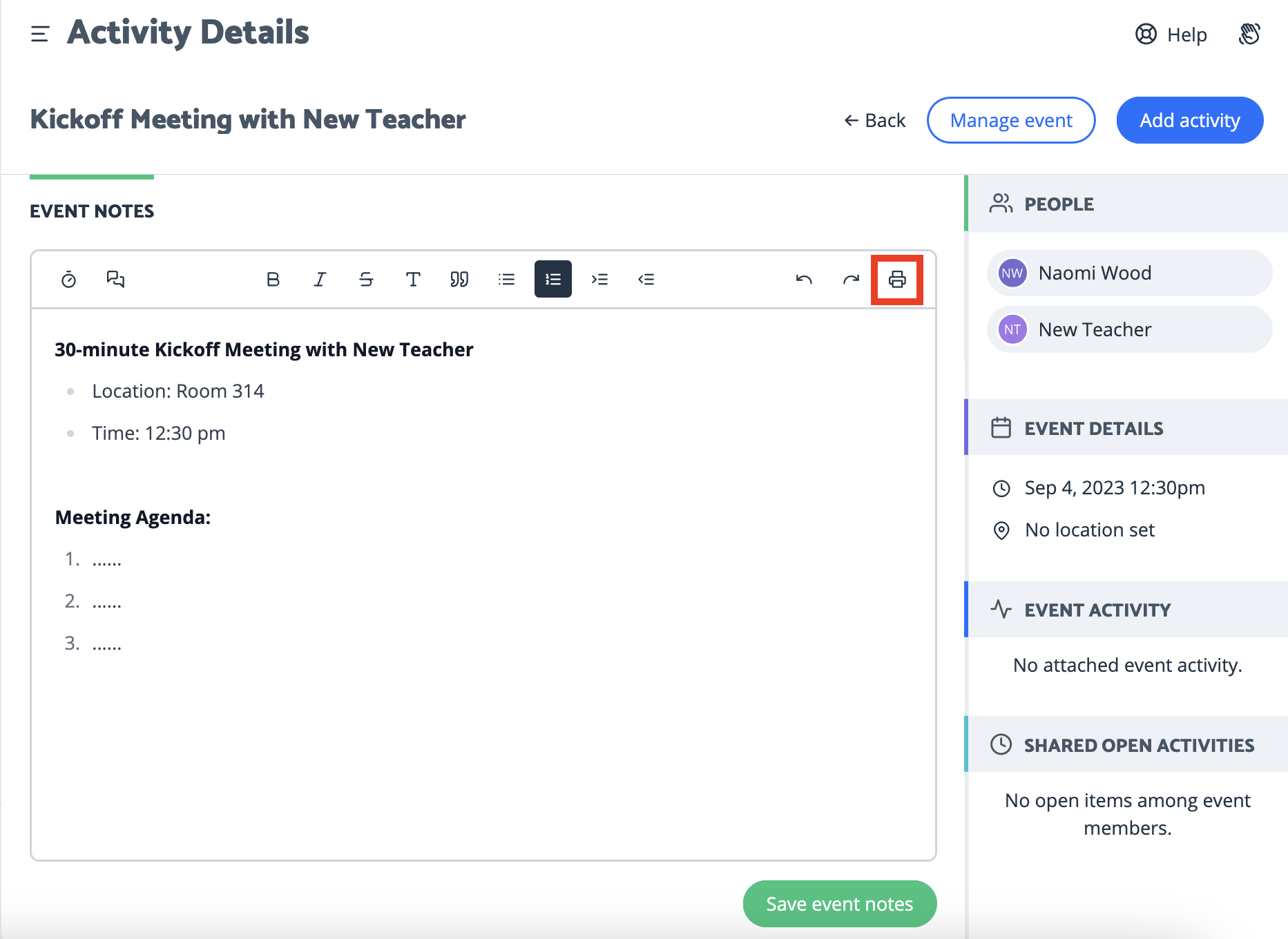 Clicking this icon will take you to your browser's print modal, where you'll also have the option to save your notes as a PDF. Your printed/saved notes will include the full event notes, key event details, and any applied formatting.
Note: Unsaved changes will not appear in your printed event notes. Please make sure to save any updates to your event notes before printing.
Was this article helpful?
0 out of 0 found this helpful