Share Evidence and Resources
Evidence and resources can be shared at any time with your team members via the blue Add Activity button on your Dashboard or on your team member's Profile.

When creating this type of activity, you'll need to attach at least one item as the evidence or resource directly from your computer, another website, or even your Google Drive.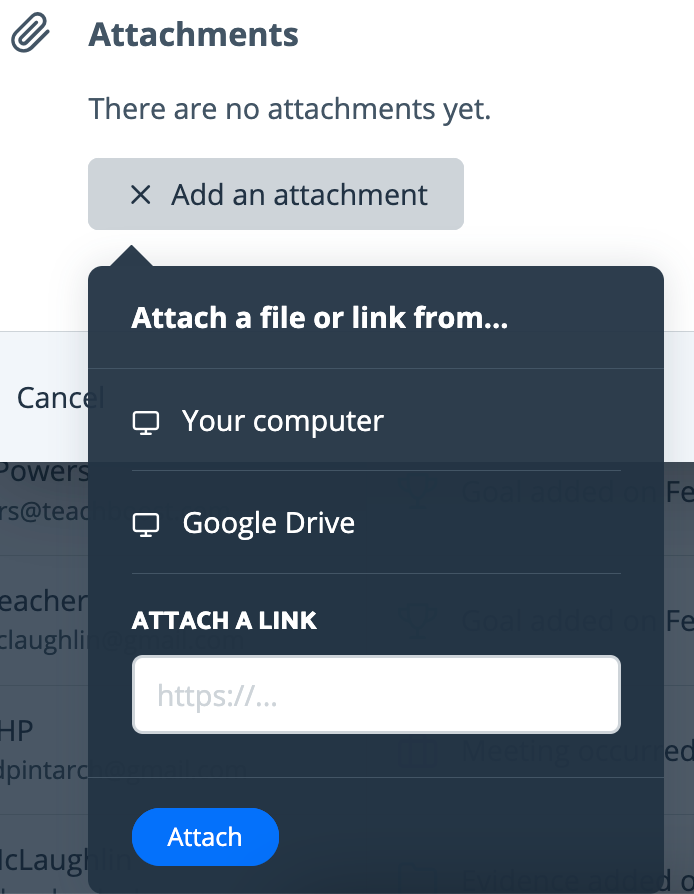 Note: You can include as many links or files as you'd like to a single evidence or resource activity.
You can also associate this evidence or resource with a coachee's active goal, tag it to focus areas, and/or add other appropriate tags. These options are located on the right-hand side panel while creating this activity.
Was this article helpful?
0 out of 0 found this helpful