Record your PD and Other Coaching Responsibilities
Alongside your direct coaching activities, TeachBoost Coach allows you to also track time related to other coaching responsibilities (for example, personal development sessions, time spent preparing, etc.).
Use the blue Add Activity button from your Dashboard, Calendar, or team member's Profile and choose Other coaching responsibilities in the selection.

Feel free to specify the type of activity this is in the drop-down selector, adjust the date and time, and/or add a title and description for your activity.
Edit your Other Coaching Responsibilities
To edit your 'Other coaching' time, navigate to your Calendar and click on this event. This will open your event editor window, where you can change the date/time, as well as adjust its title, description, type, etc.
If at any time, you need to Delete this event, you'll also find this option here on the right-hand side.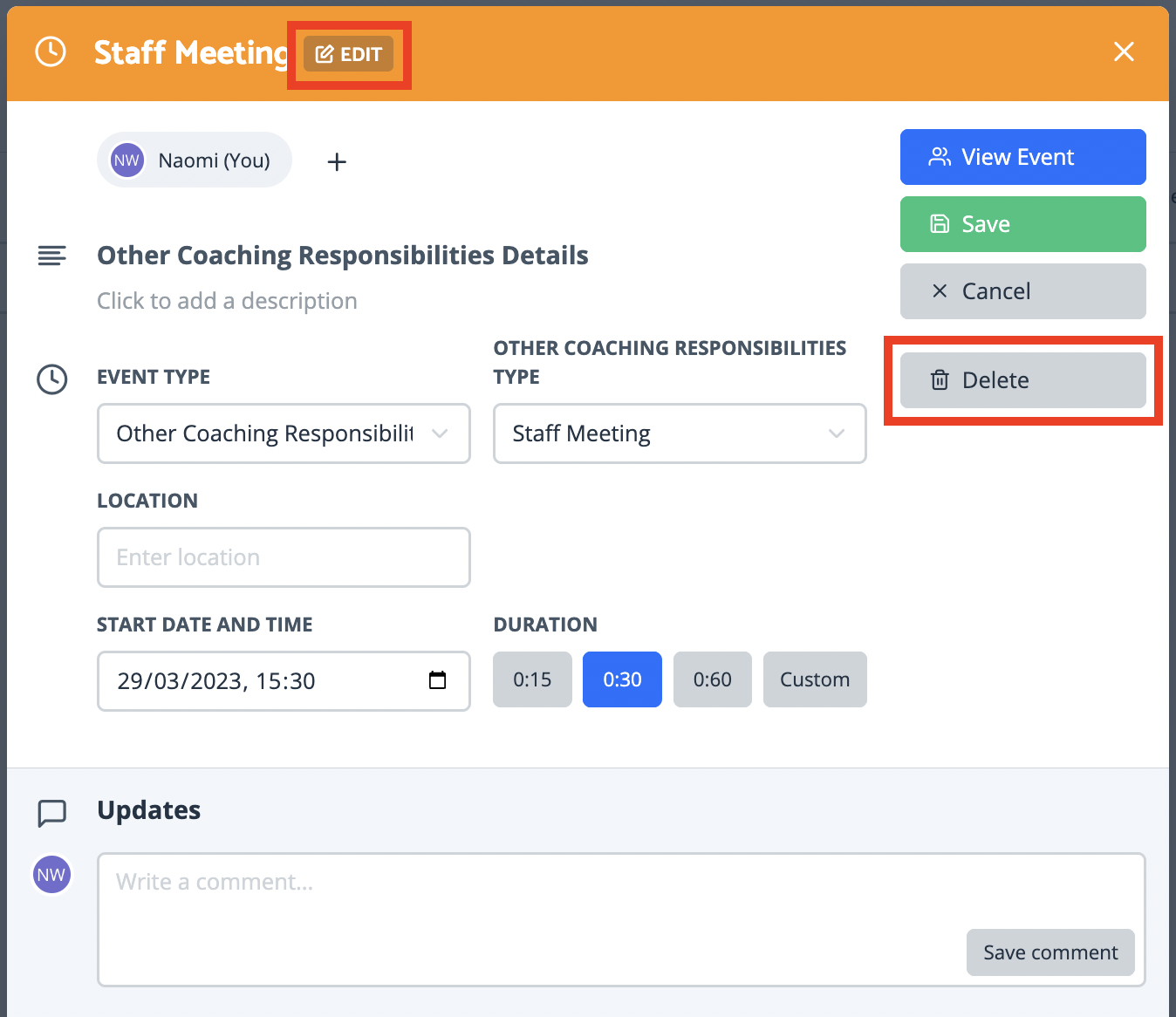 Was this article helpful?
0 out of 0 found this helpful