Create a goal for a coachee by selecting Create a Goal from the blue Add Activity button selection, and fill in the required details:
The person this goal is assigned to

The focus area associated with this goal
Pro-tip: Tag your goals to multiple focus areas to help more accurately categorize your coaching work.
You can use the optional 'Description' box to describe your goal's objectives in greater detail.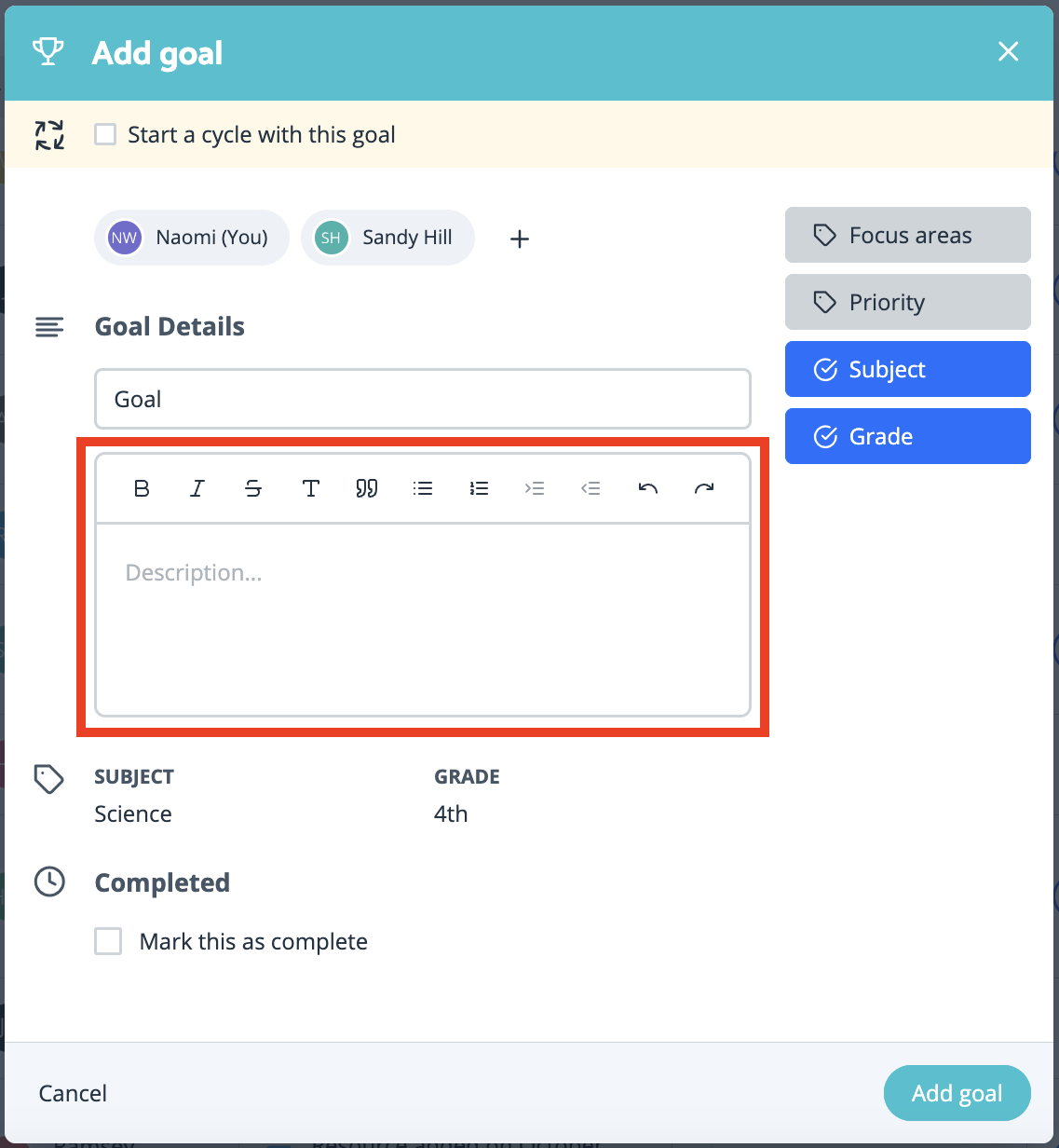 Edit a goal
To edit this goal, navigate to your coachee's Profile, locate, and click on the goal in the activity feed. This will open the goal editor, where you can adjust the goal's title, description, focus area, and other relevant tags.
Pro-tip: Every newly created goal will automatically be titled 'Goal.' In the goal editor, click on the Edit button next to this title to adjust or create your personalized title.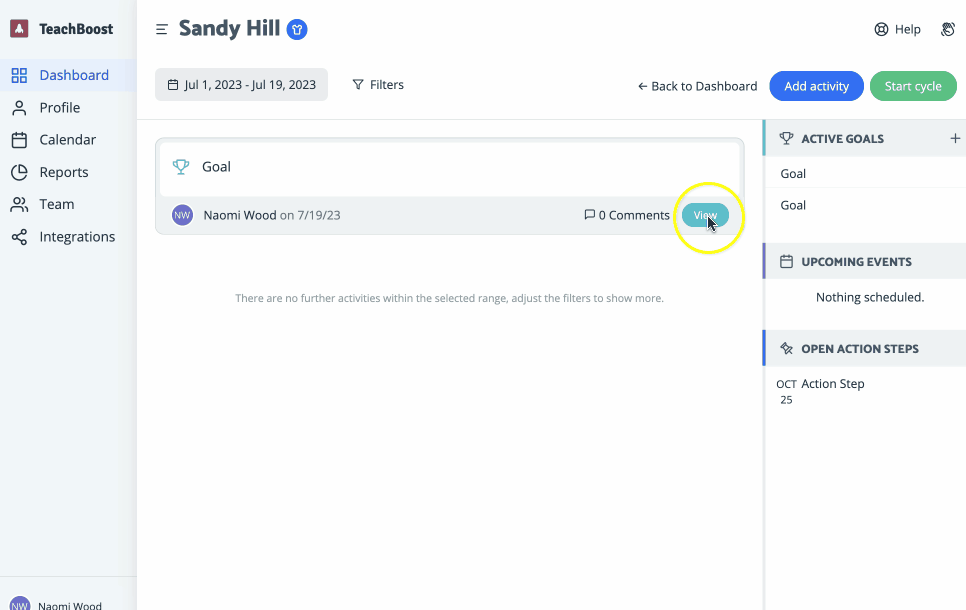 Once the goal is achieved, you can mark it as Complete and adjust the date, if necessary.
If at any time, you need to Delete this goal, you'll also find this option here on the right-hand side.
Was this article helpful?
0 out of 0 found this helpful