Logging in for the first time
Welcome to TeachBoost Coach! If you're logging in for the first time, skip to the section you need below.
I'm a Coach and don't yet have an account
If you're an instructional coach looking to track your work, setting up a new team within TeachBoost Coach is easy!
The Create a new team link at the bottom of the login page will direct you to where you can register and create your TeachBoost Coach account.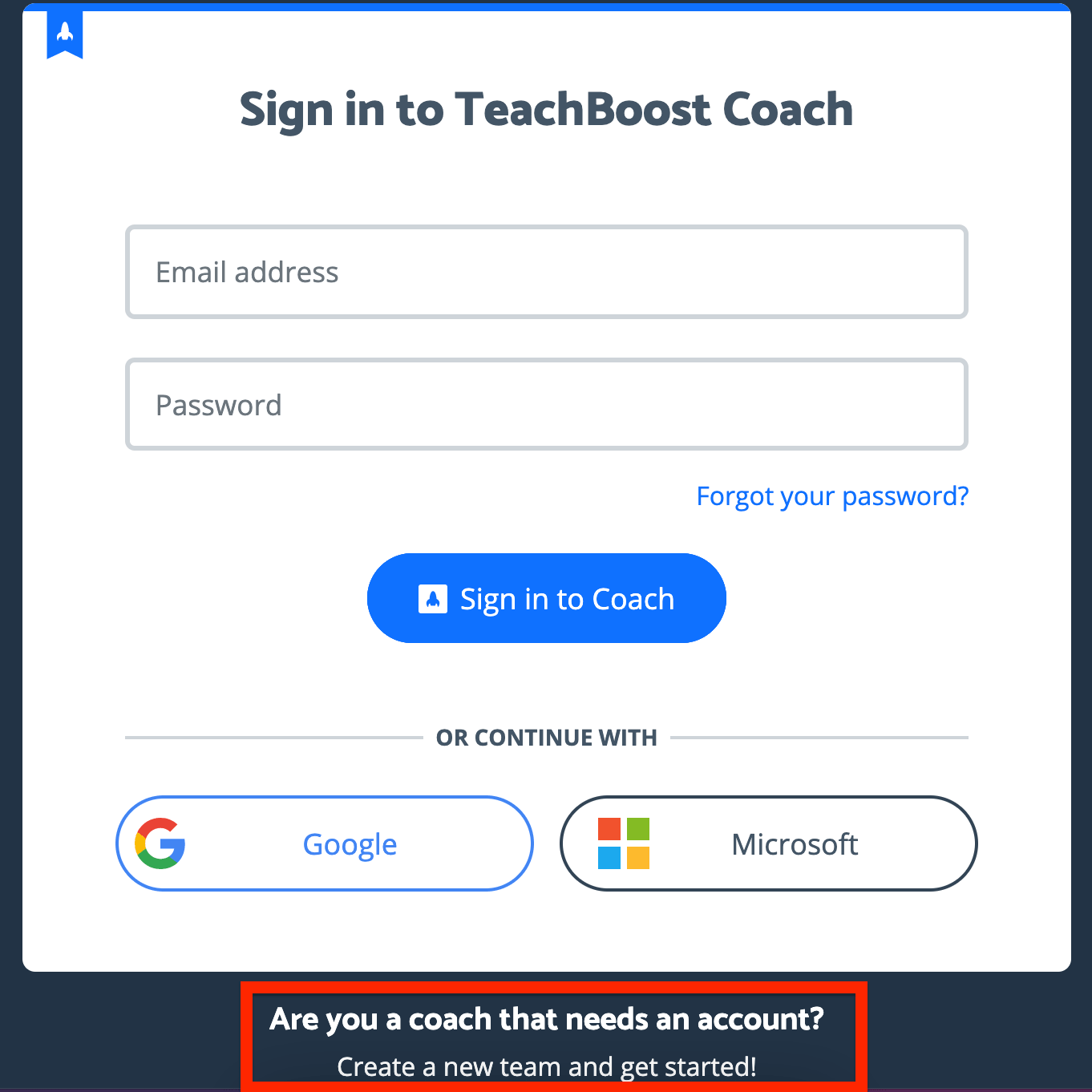 Fill in the required information, including the creation of a password you'll use to log in.
Alternatively, if your email is a Google or Microsoft domain and you'd like to create your account using this email, you can select one of those options to register.
I already have a TeachBoost Coach account
Welcome to TeachBoost Coach!
If your school uses G Suite for Education (i.e. Google) or Microsoft, you can log in to TeachBoost Coach with either option and without the need to set and remember a separate password:
From the

Login Page

, select either the Google or Microsoft option

Choose your registered account to log in
You can also sign in directly, using your email address and password. Use the Forgot Password link to reset your password at any time, if needed.
Note: If you are trying to log in through the TeachBoost Coach mobile app, please see our dedicated support article here.
Was this article helpful?
0 out of 0 found this helpful