From the Reports tab, you'll be able to access TeachBoost Coach's in-app reports, including your Time Spent Report.

This report is a visual breakdown of how your coaching time was spent in a given time period — Including how many people you coached, your total coaching time logged with breakdowns by event type, as well as time dedicated to other coaching responsibilities.
Your Time Spent Report automatically displays all relevant data from the start of the school year (July 1) to present day, but can also be filtered to drill down further. To adjust the date range or filter your report by specific schools, custom tags, coachees, subjects or grades, simply click on the Filters link at the top of the page.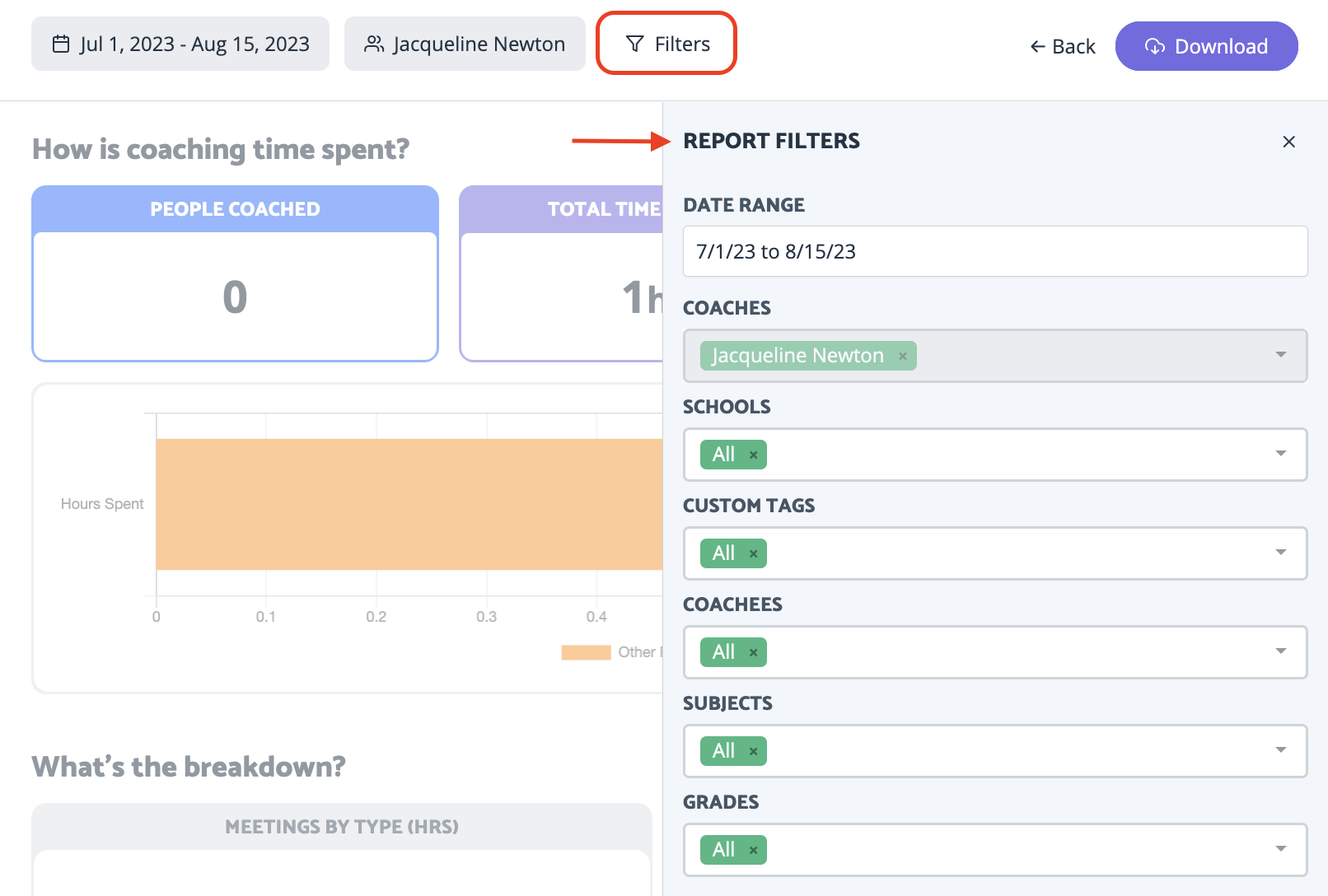 Note: The date range for the Time Spent Report is automatically set to display the from the start of the school year. Use the 'Date Range' filter to set a custom time frame, if necessary.
Was this article helpful?
0 out of 0 found this helpful