View a team member's Profile
A team member's Profile page will show the story of your relationship with this individual, and can be viewed by clicking on their name from your Dashboard or Team page.
The center of your team member's Profile displays their activity feed. By clicking on an activity, you can view, edit, or comment on this activity.
Use the Filters option at the top of this page to adjust the activity feed by date range, type(s) of activity, and other relevant tags.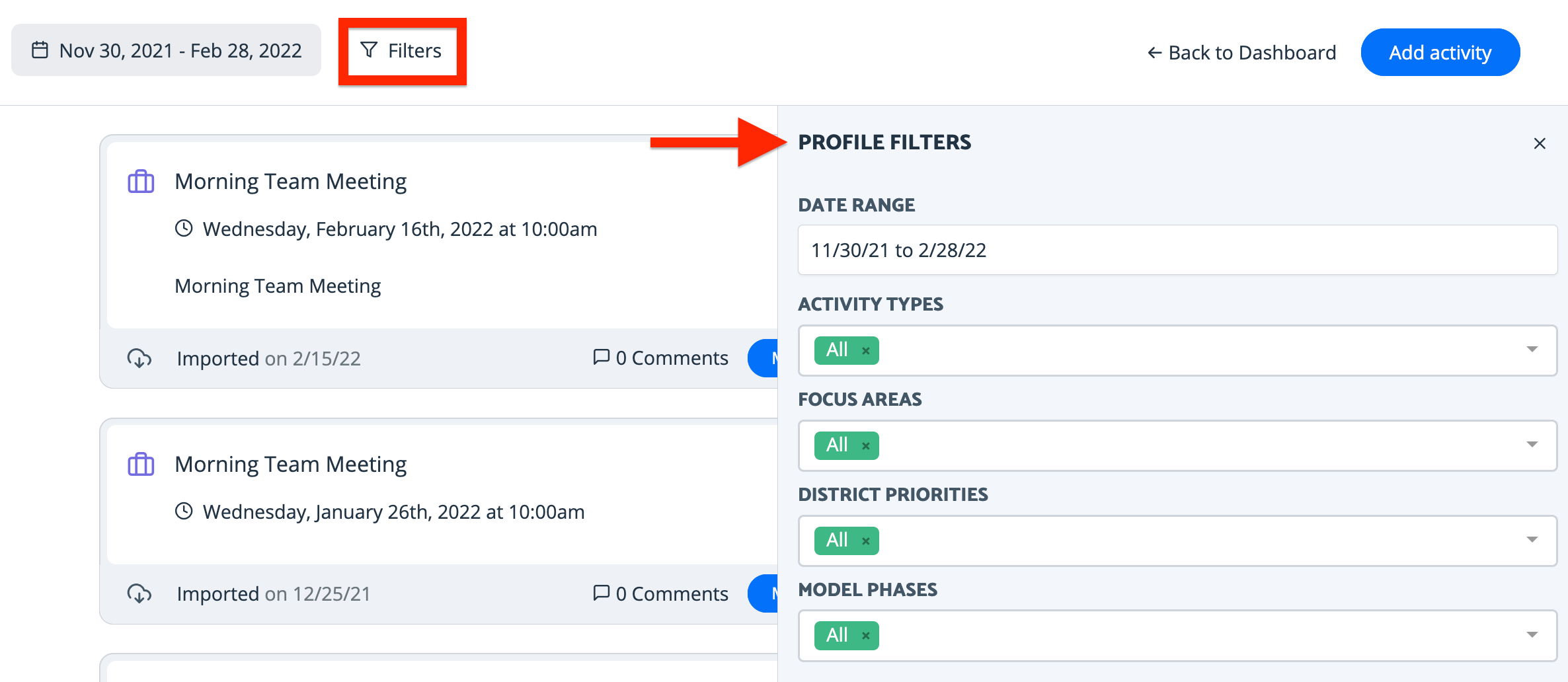 Note: The date range for a team member's Profile is automatically set to display activities dated within the previous 90 days. Use the 'Date Range' filter to expand this time frame, if necessary.
On your team member's Profile, you can also add any new activities associated with this person by selecting the blue Add Activity button in the top-right.
The right-hand navigation panel of your coachee's Profile is where you can quickly see their active goals, any upcoming events scheduled for this person, as well as action steps assigned to them.
Was this article helpful?
0 out of 0 found this helpful